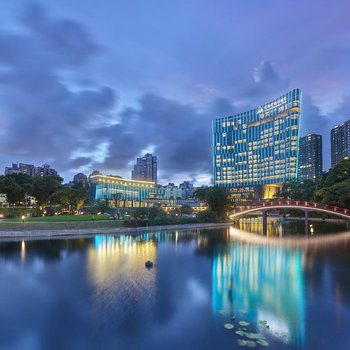 The Starview Mansion is one of the newest hotels in Zhuhai, having opened in 2020.
With Zhuhai Railway Station just 5km away and Zhuhai Jinwan Airport only 47km away, transportation is very convenient. There's plenty to do nearby, with Ancient Beacon Tower, Zhuhai Beach and Zhuhai Guoji Hanghai Culture Center all within a short distance.
In their spare time, guests can explore the hotel's surroundings. For guests' convenience, airport pickup can be arranged. This Zhuhai hotel provides parking on site.
Germaphobes can rest easy - the level of cleanliness is highly rated at this hotel. This hotel is a popular accommodation for guests traveling with families.